Are you a Massage Therapist with great skills, certifications and training to help your clients but lacking the clients to do so?
Do you love your work as a Massage Therapist, helping others from the heart, but struggling to keep clients coming back?
Are you working way to hard (and spending too much money) to get new clients in through the door?
Do you want to feel more confident in expressing your unique style and gifts?
Wonder what it would feel like to accomplish your goals?
Are you ready to make more money?
Would you like to attract clients who naturally refer more clients out of true appreciation for you and your work?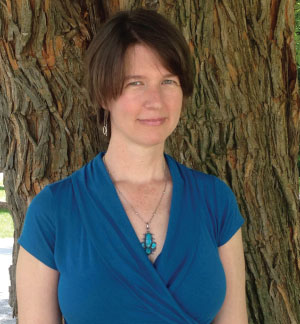 Tracy McMahon, LMBT NC#2300
If you answered yes to any of these questions, this program is for you!
September 27th & 28th Curriculum
Sat. Sept 27th, 9-12 noon – Mindset, Mindfulness, Marketing
Sat. Sept 27th, 2-5pm – Treat the #1 Complaint
*During class break each day, and for 4 weeks following class, participants may meet 1-1 with peers and/or with Tracy. All participants gain access to the online private support forum, "Stay Booked and Thrive!"
Sun. Sept 28th, 9-12 noon – Mindset, Mindfulness, Marketing
Sun. Sept 28th, 2-5pm – Fun with Aromatics!
Leverage Strategic Alliance Marketing
Attract your IDEAL CLIENT
Develop Hands-On skills to address clients' #1 complaint
Cultivate and bolster your mindfulness practice
WOW your clients with new value-added skills
Focus on the FUN of building your practice
Make an education-based opt-in to use on your website or newsletter
Set yourself up for success!!
Uniquely positioned to coach you into creating a thriving, successful, massage practice, Tracy shares from her own 15 years experience. She understands what it's like to lead a business with heart while sharing gifts and skills with the world. The series provides you the support, insights, and guidance to help you create the massage practice of your dreams. You'll learn how to build a practice from the heart, with heart, efficiently and effectively, without a lot of expensive advertising.
"Tracy is a natural teacher both because she is full of knowledge and because she shares it from her heart! Dual talented as a therapist and teacher." Laura Keeter Stair, LMBT
Tracy's private full-time practice has been built on word-of-mouth referrals, with a base of regular clientele booking weekly, bi-weekly, and monthly, and over many years. This is Relationship Marketing. How do you find the ideal, long-term repeat clients who refer like-minded clients? Tracy will show you how to take your business to the next level. Register today to funnel your passion for your work into a thriving healing arts business!
Massage Therapists busy with quantity but lacking quality returning clients
Massage Therapists recently relocated to Asheville, NC, area
Massage Therapists struggling and ready for a change
Healing Arts practitioners ready to turn their passion into success
"Like you, I'm passionate about helping others. One of the best things I did early in my massage career was attend a series of group coaching sessions, as well as individual coaching. I began seeing and creating opportunities to work with the clients who most appreciate me and what I have to offer…then those clients sent more clients just like them! Now, I'm full of ideas to keep building the dream practice, based on many years' experience, and want to help you to become the successful healing arts practitioner you dream of becoming!"
Frequently Asked Questions